Welcome to my Camera Section. If there are any pictures of you or yours that you do not wish to have on this page, please email me.
---
The boys and I enjoy their first experience of playing in the fall leaves.
---
Grandpa gives Trevor a hand at wading through the leaves...
---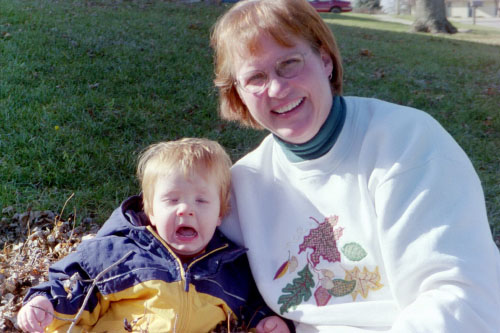 while Grandma succeeds in making Travis cry. (Way to go, Grandma!)
---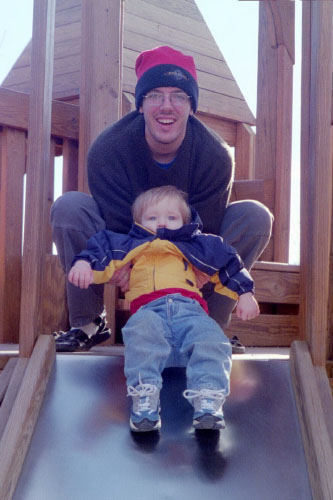 Later that day we all went to a playground with the hugest wooden play fortress I'd ever seen. It rocked!
---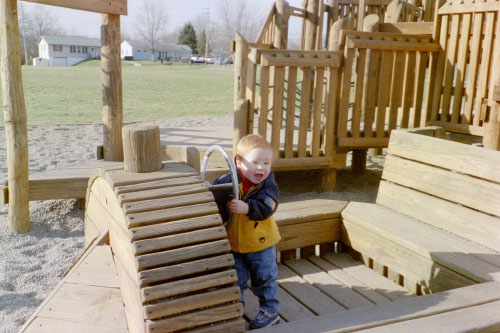 Captain Trevor at the helm of his ship, the U.S.S. Wooden Playground.
---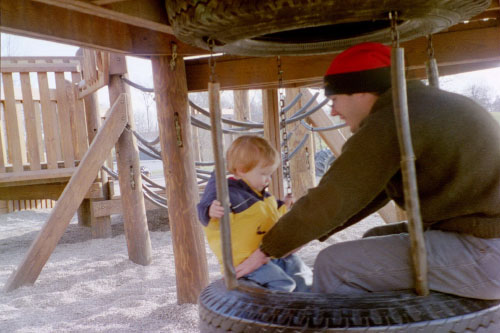 Travis and I hatch a plan to take over the ship by unleashing a Grandparent.
---
Look out, Trevor! Here comes Grandpa!
---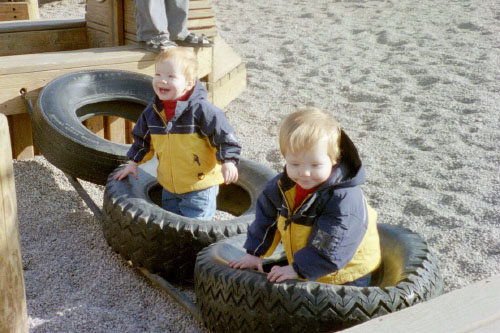 Trevor and Travis get stuck in the tires in their attempt to escape, and the Adults take over the ship. We decide to send them to...
---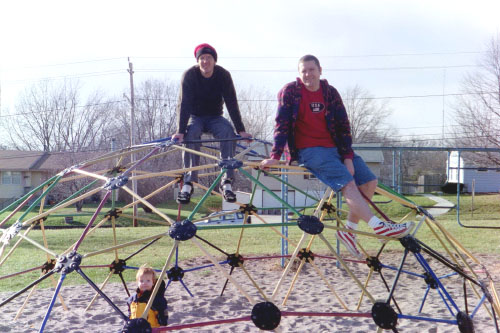 THE THUNDERDOME! "Two men enter, one man leave!" But wait, Trevor has already escaped!
---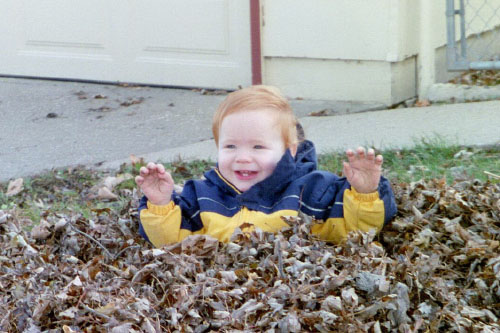 Trevor is re-captured and sentence to be buried alive in leaves. WAHAHAHAHAHAHA!!!
(Ok, I know. I need to get a life. Let's leave the twins for now and move onto something a tad bit more fun....)
---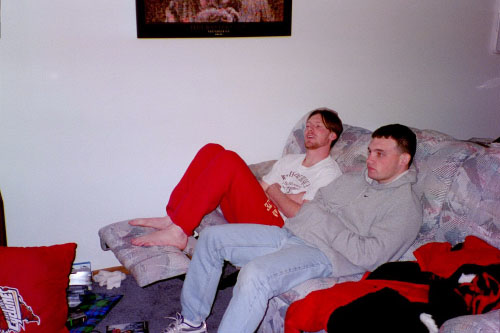 My New Year's Eve!
(Worst New Year's ever.)
---
This is the sweet room that the University of Maryland set me up with when I visited their graduate program. I like the way these people operate.
---
SPRING BREAK!!
For Spring Break (Woo-hoo!) I drove to South Carolina to do volunteer work through the American Hiking Society on the Palmetto Trail in the Francis Marion National Forest.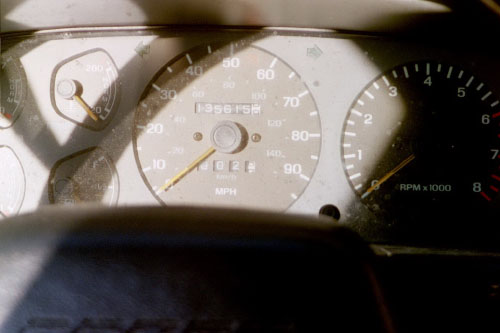 The starting mileage on my car: 135615.8
---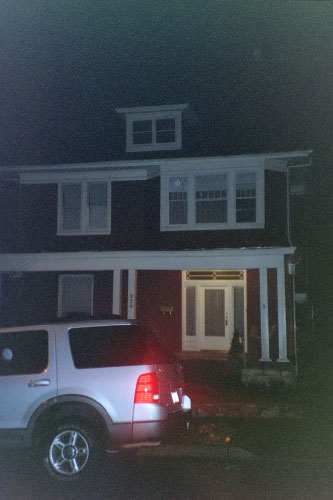 My cousin's house. This is where I stayed on the way to and from SC.
---
The Great Smokey Mountains. It was raining off and on that morning and so the mountains were smoking like crazy.
---
Your average interstate road view in western South Carolina.
---
When I got to Charleston, SC, I crossed some of the craziest bridges over marshland and the bay. The simple Iowa boy that I am, I was fascinated by it.
---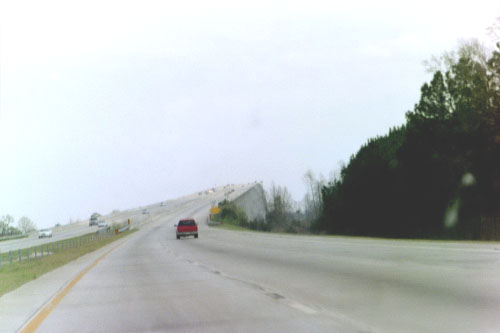 These bridges were just down-right creepy! You're up so high with nothing around you. I'll take my overhead expansion bridges over these bridges any day.
---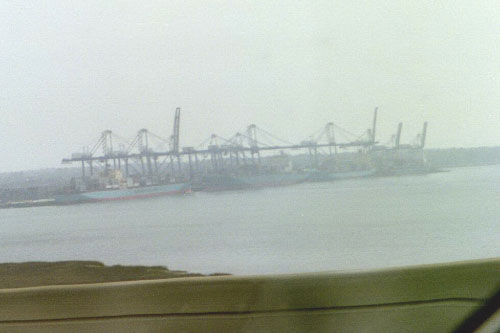 Huge boats sitting in the bay. Wow.
---