Welcome to my Camera Section. If there are any pictures of you or yours that you do not wish to have on this page, please email me.
Also, note that most of these pictures were taken by my mother. I hold no responsibility for the quality of the pictures.
---
To see the previous roll, click here.
---
Here's a good picture of the Jefferson Memorial we took before heading home for the evening.
---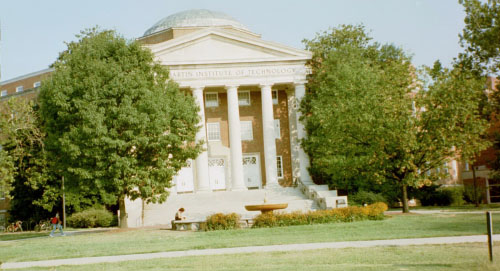 The next morning began with a driving tour of the University of Maryland, College Park. What we see here is the mathematics building, which has quickly become my home away from home away from home.
---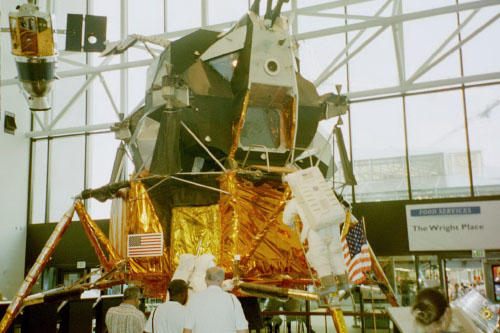 That day we hit a bunch of the museums. We started with the Spy Museum first, but pictures weren't allowed. Next was the Air and Space Smithsonian Museum. Kate and I had been there a couple times before and escaped to the art museum instead, but Dad really seemed to enjoyed the A & S Museum. Here's a picture of the Apollo moon craft that was on display.
---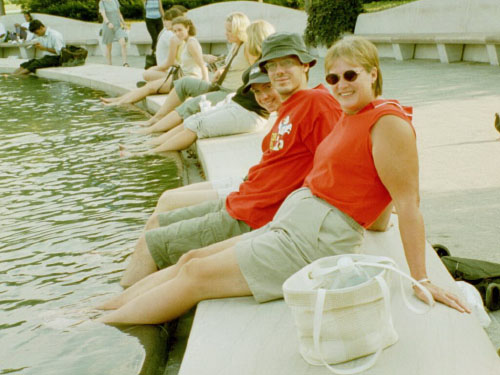 After that we headed to the National History Museum. Next we went to the Natural History Museum, but first stopped off to rest our feet in the big fountain pool they have located just off the mall in a neat sculpture garden.
---
After the Natural History Museum, Mom snapped a quick photo of the Capitol Building before we headed home so that they could rest up for the big drive back the next morn.
---
The next bunch of pictures are just some random shots that my mom used to finish out her roll of film over the next few weeks. So why not show them.
This is Brett in front of his recently acquired pop-up camper. Man, how many bikes do you need for one vacation? You make me jealous...
---
It's time to put these little space munchins to bed.
---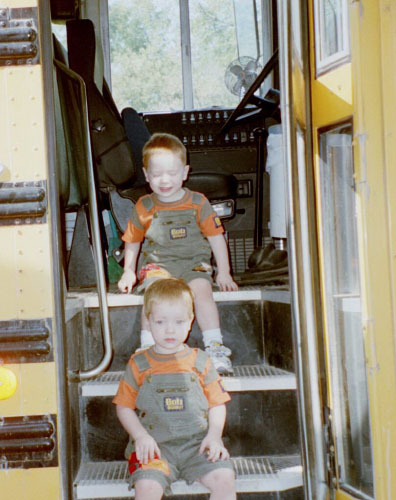 The twins just LOVE playing in Grandma's bus. The sad day comes when on their first day of school, they board the school bus and insist on sitting in the driver's seat. The other kids then make fun of them the rest of the year.
---
Grandpa introduces Travis and Trevor to the old tricycle.
---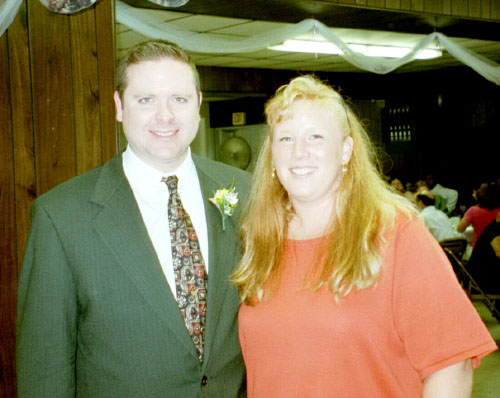 Troy and Marty at Colleen and Russ's wedding.
---
Brett and Heather's practice baby.
---