Welcome to my Camera Section. If there are any pictures of you or yours that you do not wish to have on this page, please email me.
Also, note that these pictures were taken by my mother. I hold no responsibility for the quality of the pictures.
---
My good friend Christian and I engage in the moving tradition of putting my loft together. No longer does the loft serve as a place to sleep. It now acts as a storage area for our bikes and Xmas decorations and other stuff.
---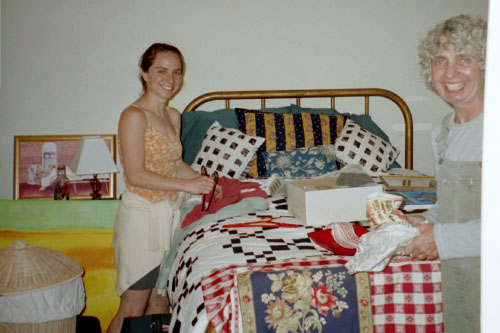 Mary and Kate prepare the bedroom. In the end it turned out gorgeous.
---
Kate and I try to figure out the best way to arrange things in the living room.
---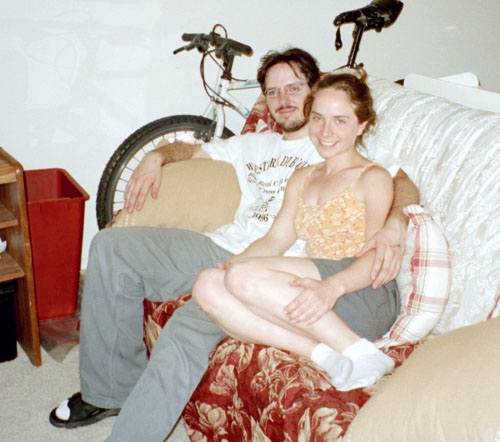 Kate and I take a break on the newly covered couch.
---
The end-product of the loft construction.
---
The next day we went hiking on the Appalacian Trail. Here is me with one of the most important women in my life.
---
Here I am with the other most important woman in my life.
---
We hiked all the way to the original Washington monument. The tower overlooks the valleys of western Maryland. (I don't know if I make her look that good, or if she makes me look that dorky.)
---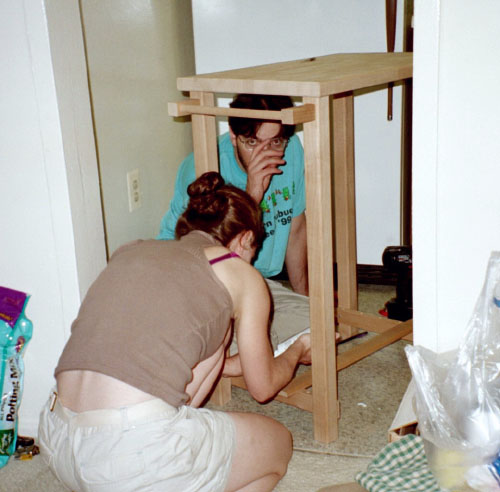 Ahhh, yes. Another fine example of my mother's photography skills. What she was trying to capture was Kate and I building our first home appliance together.
---